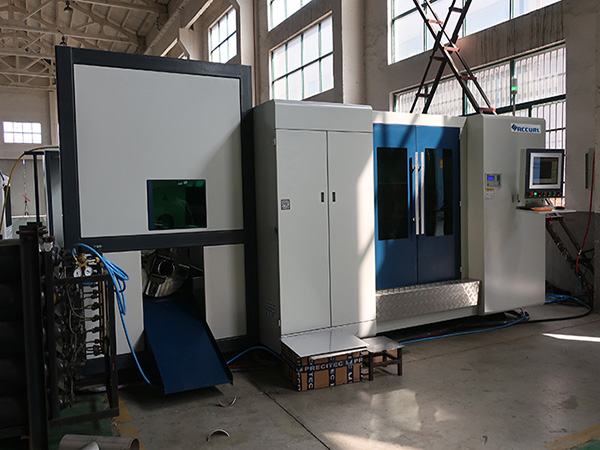 Specifications
---
Piştgiriya Grafîk Format: BMP
Serîlêdana: Laser Cutting
Rewş: Nû
Kişandina Kişandinê: 0.5-12mm
CNC an na: Na
Mîhengkirina şîn: Water Cooling
Şoreşa Control: Ruida
Cihê Origin: Anhui, Çîn (Mainland)
Model Number: LP-M1530F
Certification: CE, ISO, FDA
Navê: Precision fiber cutting machine Laser cutter with high speed
Rin: Zêr û spî
Hêza laser: 500W 1000W 1500W
Rûberkirina bandorê: 6m
Barkirina herî zêde: 3000KG
Laser wavength: 1070nm
Beam kalîteya: <0.373mrad
Rêjeyên Pîlan: sê-asta AC 380V 50Hz
Power output output: 500W
jiyan-ê pomp:> 100000
Piştî xizmeta xizmeta piştî firotanê: Endezyarên ku ji xizmeta xizmeta xizmetê vekirî ye
Ability Supply
Alîkar:
---
♦ Laser pergala optical û vebawer, bihêz û ewlehiyê
♦ Taywan HIWIN Rails, Almanya ATLANTA û rêberên rêberê rêber û pêşveçûna rêbazê, bihêz û ewleh
♦ Bernameyek berbi û bêdeng û pergala kontrola, hêsanî bi fêrbûna mirovatîbûnê re, format bi cûreyek CAD ve girêdayî ye, Intellinest bi rêjeya lêçûnên bihayê, rêvekirina riya otomatîk bi hev re pêvajoyê biparêzin.
♦ kêmkirina xerca enerjiyê ya kêm, bi bihayê kêmtir bikar bînin; bêdengiya bilind, avahiyên hêsantir û hêsan bi kêmîre kêm
♦ Bêyî mîkrof, hilberîna lûksîl, ku dikare hewceyên pêvajoyên taybet ên karsaziyê yên taybetmendî bi hev re bibînin
♦ kapîteya bilind, bilindkirina kalîteya bilind, noise; Bila gazê bilind, bileziya bilind, rêjeya plata piçûk dikare bi perê mîlye mîlyon dakêşin; Bi kurtkirina kalîteya baş û piçûkek piçûk, xuya, xuya, bedew;
♦ Japonya YASKAWA servo motor, screw, rêberê rêberê, da ku bicîh bikin ku pîşesazî û pîvana makîneyê di heman demê de, pir başbûna ewlehiyê û ewlehiya amûrên çêtirîn çêtir dike;
Precision fiber machine cutting machine Laser cutter with with speed

wavelength ya navenda radiasyonê

Output power output (long-term)

Xerca hêza (tevlî piştgiriya xerîb)
Pirs û têkiliyê
---
Q: Ez dikarim makîneya wesayît çawa bikim?
A: Ji kerema xwe bi lêpirsîn an emailê bi me re biaxivin, em dikarin rêber bikin. Ji kerema xwe re bêjin:
1) .Di kîjan sifrê de hûn hewcedariya we heye?
2) .Wê karê we çi bikî?
Q: Peyvên tezmînata we çi ye? Demjimêr û MOQ
A: Em ê T / T (veguherîna bank), L / C, Paypal, Yekîtiya rojavayî. Em gelemperî me pêwîstî wekî 30% dakêşin, naçberî berî şandin.
Demjimêra Demjimêr: 3-5 roj piştî piştî dayîn
MOQ: 1set
Q: Heke min şirket kirim, çawa hûn çawa dikirin dema ewlehiyê çêbikin.
A: Em ji bo ji bo veguhestina biyanî ya mektebek profesyonel heye. Mihrîcanê di rewşê de baş be.
Q: Pergala kontrola we çi ye?
A: Hingê hemî pîşesazan dê bi dawî bibin. Di vê karê de em bersiva we ya QC heye. Û em jixwe berê CE qebûl kir.