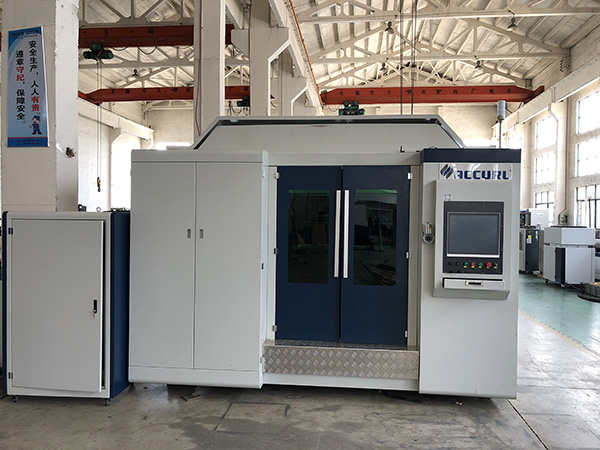 Specifications
---
Area: 1500 * 3000mm
Kişandina Kêliyê: 0-40000mm / min
Piştgiriya Grafîk Format: AI, DWG, DXF, DXP, PLT
Serîlêdana: Laser Cutting, Endustriya Şêwirmend, Parts parts
Rewş: Nû
Kişandina Paqij: Material
CNC an na: Na
Mîhengkirina şîn: Water Cooling
Sîgorta kontrolkirinê: Cypcut
Cihê Origin: Anhui, Çîn (Mainland)
Certification: CCC, CE, ISO
Peymana: 1 Sal
Sîstema kontrolkirinê: Şangolê pergala CYPCUT
Fiber Power Source: 300W / 550W / 1000W
Pîvana kişandinê: 0.2-6mm girêdayî ye
Kişandina materyal: Steel, SS, aluminium, sheet
Lezkirina Kişandinê: 0-5000mm / min
Parts of Consumable: Nozzles and Mirrors
Motors and Drivers: System System of Japan Servo
Gotina sereke: 1.5kw fiber laser cutting machine
Taybetmendiyên
---
Nû hilberek nû ya mezin a pargîdaniya giran ya 1.5kw fibergirtina kişandina tîrêjê. Ji bo karbonê germ, stenbolê, aluminon û mîtalîzeyên din ên dorpêçkirin û avakirin, bi bi leztirîn, zelal, bilind, bandor, bilind û bandorkirina enerjiya bilind. Ew yekemîn hilbijêre ya pîşesaziya metalê ye.
Cins

1330

1530

Laser Power

300W / 500W750W / 1000W / 1500W

Çavkaniya Laser

Raycus an IPG Laser Çavkaniya Lîberê Fiber

Tîpa Laser

Çîn Laser Fiber or Top Brand China Fiber Laser

Teknolojiya Laser

XYZ qada xebatê

Max. Cutting Thickness (CS)

Max. Kişandinê

5-15 Meters / Min (heta materyalê)

Max. Lezê Cihê

Laser wavelength

Çarçoveya herî kêm

Cihekî cihekî

Reqeya rastîn

Max. lezgê bikişîne

Format Format

Daxwaza desthilatdariyê

Cooling Way

Maximum Worktable gazîname

Mifteya Transferê

Sîstema pêdivî ye

Japonya Motor Bike û Driving Driving Importo Servo

Method Focus

Pêvek û Bihêzkirina Focus

Software software

 Peyva key

1.5kw fiber laser cutting machine
fonksiyon: CNC Fiber Laser Cutting Machine
---
1. Berbi Laser Beam Kalîteya: Laser Fiber fakslêdana piçûk û pîvana karê bilind, rastîn û bilindkirina kalîteyê heye.
2.High Cutting Speed: Speed speed cutting 20M / min e.
3. Running Running: Ji bo hilberên fîberên cîhanê yên hilberê, pêşveçûnên bêdeng, beşên sereke dikarin 100,000 saet derbas bibin;
4. Ji bo guhertoya Photoelectricê: Herwiha bi makirê kişandina CO2 laserê, firotina laşê ya fîra fîberê 3-car serkeftî ya fotografê veguhestin.
5.Li Serê: Enerjiyê hilberîn û hawirdorê biparêze. Rêjeya guhertina Photoelectric heya 25-30% .Vebûna elektrîkê ya elektrîkê, tenê tenê% 20% -30% ya makîneya laşê ya kevneşopî ya 2.
6.Free Parastinê: Fibergirtina guhartina optîkî, guhartina fiberê, hewce ne hewceyê lensê, bêyî bila nirxandina optîkî, parastina lêçûna parastinê.
7.Easy Operations: transmission transmission of fiber, no adjustment of optical path;
8.Super Effects of Optical Flexible: design design, compact and easy to do the manufacturing requirements.