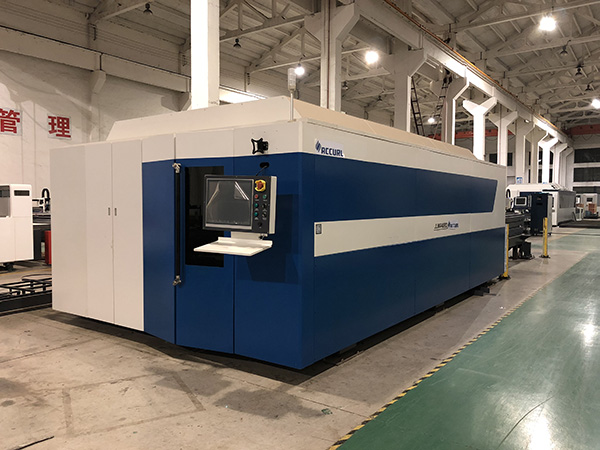 Specifications
---
Kişandin Area: 20-200 x6500mm
Kişandina Lezê: 100m / min
Piştgiriya Grafîk Format: PLT, DXF
Serîlêdana: Laser Cutting
Rewş: Nû
CNC an na: Na
Mîhengkirina şîn: Water Cooling
Sîgorta kontrolkirinê: Cypcut
Cihê Origin: Anhui, Çîn (Mainland)
Certification: CE, ISO, SGS
Peymana: 1 Sal
X-axa rêwîtiyê: 7100mm
Rêwîtina Y-Axis: 220mm
Z-axis: 150mm
A-axis, B-axis: Rotasyona bêkêşîn
Zelaliya herî zêde: 1G
X / Y şerta rastiyê: ± 0.03mm
skype: laser.dapeng
Product Description
---
Taybetmendiyên modela
1. Mînak pir baş e, bi sîstema performansa baş û jiyanek bilind, lubricasyonê otomatîk e;
2. Bi awayekî xweser, xweseriya dijwar a dijwariya dijwar û bersivek dînamîk a fast;
3. Operasyona navendî, pêvajoyek veşartî, qirkirina otomatîk, paqijkirina pneumatic pneumatîk hêsan û lezgîn e.
4. lênêrîn û parastina hêsan, bingehîn-parastina bingehîn;
5. Bernameya kartê ya taybet a Bikaranîna bi, teknolojiya bingehîn ya kartir a qut, ew garantiyek bingehîn e ku ji bo bandorên teserûfa rizgar û xurtkirina kapîtalê çêtir e.
Berjewendiyên hilber
ECO-FIBER-1530 laser pipe cutting machine can be rectangular pipe, pipe-square, pipe-elliptical, pipe-round and pipe-special-sized at high speeds, and profiles like steel-channel and steel channel.
Ew xwedî taybetmendiyên bilind, bilindbûna rastîn û çalakiya bihayê bilind e.
1. Structural horizontal, operasyona bêdeng û rastdariya bilind de;
2. Vebijêrk paqijkirina pisporê ku bikişînin zanist;
3. Amo motorê Import bike ku da ku lezkirina qutkirina tevahiya makîneyê baştir bikin;
4. Siftkirina otomatîkê û pergala wergirtinê ya ku ji ber hilberîna girseyê veguherîne.
Pîşesaziya sepanê
1. Avahiyên tendurustî, pîşesaziya pisporê pîşesaziyê, pîşesaziya malê, çêkirina otobusê, hilberîna lokomotive, çandiniyê û firotanê daristan, avahiyên avahiyê yên avahiyê;
2. Laser karaştina xizmetên derveyî derve û pîşesazîkirina pîşesaziya pîşesazî yên din ên din.
Specifications:
Cins
ECO-FIBER-1530 (500W-1500W)
X-axa rêwîtiyê
7100mm
Hêza hilberandinê
500W-1500W
Pipe range (x length x)
Vala nîvê tîrêjê 20-200x6500mm.

Square tube 20x20x6500mm-150x150x6500mm

Rêwîtina Y-Axis
220mm
A-axis, B-axis
rotasyona bêdeng
Rêwîtiya Z-axis
150mm
Asta parastina pergalê
IP
Pîvan
Nêzîkî 7500Kg
Dimensions
11600mmx2400mmx2100mm
X / Y axis lezê leztir dibe
100m / min
Zelaliya herî zêde

1G

Rastiya x / Y xistin
± 0.03mm
X / Y axis rastiyê dubare betal bikin
± 0.05mm
Asta ewlehiya laser
Qada 4
Xizmetên me
---
(1) Xizmetên Pêşdirêjî
1. Ji ber ku pêwîstiya mişteriyê, em bi we re agahdarî teknolojiya teknolojî (hejmara şirove, wêneyên makîneyê, vîdyoyên xebatê, rêwirmendî) û ji hêla makûrên me ve tecrûbeyên îmtîhanê pêşkêş dikin.
2. Ji bo ku li ser kompaniya me sererast bikin, em ê pisporê xwe bidin bihêlin ku em ê nimûneyên nimûne an welding bikin. Binêrin baweriyê ye, û ew ji bo karsaziya paşerojê çêtir e.
3. Em ji bo hevkariya win-win-win-win-a-hevkariyê ya berbiçav dikin.
(2) xizmetê firotin
1. Em ê vîdyoyê dixebitin û wêneyên ji bo pêşniyarê ji bo peydekirinê (di 15 rojan piştî peyda tevayî de).
2. Mihrîcanê dê di kartonên darûzayî de, ji bo ji bo vesel an veguhestina balafirgehê ve tê pak kirin, û nîşankirina gerdûnî ya navnîşî, navnîşan kirin.
3. Mirovên bargehên bazirganî yên bazirganî, lîsteya pakkirinê, BL-an jî AWB, KWD-ê an FF an FTA an SASO ji bo paqijkirina bendê ya mişterî.
(3) Xizmetên piştî-firotanê
Peymana û Servîsa tevlî:
yek. Hardware: One year warranty; b. Nivîsbarî: tevahiya jiyana xwe ya nûvekirina belaş.
c. Piştgirî û piştgiriya teknîkî: tevahiya jiyanê.